Fern
$75.00 – $135.00 incl. GST
Silver Fern – Ponga. A tall, native tree-fern with prominent, peg-like frond bases on the trunk and having fronds green or yellow-green above and silver-white beneath. The frond stalk is white. Common in dry forest and open scrub.
CD Grade H3 Treated Pine Plywood.
Decorate them how you like, we supply the raw material ready for your imagination and installation. These are intended for landscaping and are machined/finished to appropriate standards for such use.
Our decorative screens can be painted, stained, varnished, or left natural. They can be back lit, or used to throw out shadows.
NB – Wooden panels come bare, images of painted and decorated products are examples only.
Large 1200mm Tall x 800mm Wide x 12mm thick
Small 800mm Tall x 600mm Wide x 12mm
Panel Sizes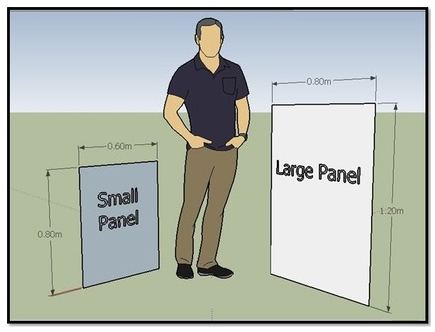 | | | | |
| --- | --- | --- | --- |
| Size | Height | Width | Thickness |
| Small | 800mm | 600mm | 12mm |
| Large (vertical) | 1200mm | 800mm | 12mm |
| Large (horizontal) | 800mm | 1200mm | 12mm |
Only logged in customers who have purchased this product may leave a review.